Welcome to the Triumphant Life Christian Church Health Ministry Webpage. It is our desire that no member of the TLCC family would suffer alone without the resources to meet their physical needs. If you have any questions or need further direction please do not hesistate to contact our Faith Community Coordinator.
---
Focusing on Hand washing
Our parents always urged us to wash our hands, and that advice is more important than ever. We live in a world where new infections threaten us, and old ones keep coming back. Hand washing is just a simple step that can protect us from new infections and from common, everyday illnesses like colds and food borne diseases.
When to wash your hands
Unfortunately, science shows that people don't wash their hands as often as they should. In fact, a recent observational study revealed that only about 75% of people wash their hands in public restrooms. The Center for Disease Control and Prevention encourages you to wash your hands:
Before eating

Before, during and after handling or preparing food

After contact with blood or body fluids

After using the bathroom or changing a diaper

After handling animals, their toys, or their waste

After touching trash can, or any thing that is contaminated

Whenever your hands look dirty

Before dressing a wound, giving medicine, or inserting contact lenses and

More often when someone is in your home sick.
How to wash you hands
Believe it or not, many of us do not know how to wash our hands properly. Take a look at the steps on hand washing:
Wet hands and apply liquid, bar, or powder soap

Rub hands together vigorously to make lather and scrub all surfaces.

Rub for 20 seconds for the soap and scrubbing action to dislodge and remove stubborn germs.

Rinse hands well under running water.

Dry your hands using a paper towel; and

Use your paper towel to turn the faucet off.

J.J. Keller & Associate (2007)
---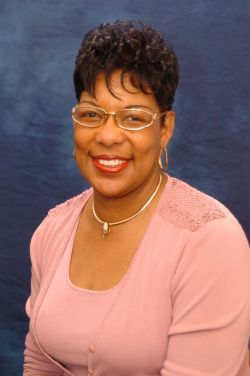 Mirandi Raines, MSN, RN
Triumphant Life Christian Church Parish Nurse
Mirandi is a registered professional nurse, actively licensed who provides services to individuals within the faith community, in compliance with the American Nurses Association (ANA) Scope and Standards of Practice and the Nursing Health Ministry Association (HMA) Scope and Standards of Practice.
Mirandi has served as our parish nurse for more than eight years; she has had a significant influence on changing people perspective on healthy living. Mirandi has brought several programs and health screenings to Triumphant Life Christian Church and the community. These programs have helped to educate and has provided a broad continuum of quality healthcare services to enhance the well being of our congregation. Mirandi received a special tribute from the State of Michigan for her outstanding service as a Parish Nurse to Triumphant Life Christian Church. The tribute states, " Mirandi has strived to emphasize health education, prevention and early intervention to maintain a safe and healthy learning environment. She has dedicated a great deal her life to the development of innovative programs to accommodate the communities' healthcare needs. This remarkable woman of faith has touched the lives of many through her outstanding health ministry. Mirandi has shared the good news of healing the mind, body and soul, which helps the spirit to become whole."
Mirandi is employed at St. John Health as a Faith Community Coordinator; she has more than 30 churches that she partnership with to assists their congregations in the assessment, planning, implementation and evaluation of parish nurse/health ministry programs, facilitates referral and community resource information to distribute to faith-based programs. Please feel free to contact Mirandi for health related questions and concerns at 248-849-7170.
Mirandi roles as a Parish Nurse for Triumphant Life Christian Church are:
Health Educator

Personal Health Counselor

Referral Agent

Facilitator of Volunteers

Developer of Support Group Meeting

Health Advocate and

Integrator of Faith and Health
---
Below is a list of free or low cost clinic available to TLCC members
Advantage Health
M-F 9:00AM- 5:00PM Appointments preferred
Sliding scale. Free if under poverty level
1. Detroit Health Care for the Homeless
2395 West Grand Blvd
Detroit, MI 48208
313 897-2061
2. Thea Bowman Community Health Center
20548 Fenkell
Detroit, MI. 48223
313- 255-3333
Dental services on site
St. Vincent DePaul (in Cooley High School)
15055 Hubbell 48227
Detroit, MI. 48227
313- 837- 5078
M -Th 3:30 PM-6: 30 PM
Appointments only. (No fee)
Thea Bowman Nurse Managed Center
211 Glendale- Suite 412
Highland Park, MI 48203
313- 866-2415
M thru F 9 AM- 5PM
Detroit Health Department
M T Th F 8AM- 4:30 PM
Appointment. Free
Herman Keifer Health Center
1151 Taylor Detroit, MI. 48202
313- 876-4826 0R 4000
Grace Ross Health Center
14585 Greenfield Rd
Detroit, MI. 48227
313- 852-4435
(Maternal and child only)
Northeast Health Center
5400 E. Seven Mile Rd
Detroit, MI. 48234
313- 852-4231
Midtown Clinic
MWF 8AM- 5PM T&Th 12PM- 8PM
801 Virginia Park at Third
Detroit, MI. 48202
313- 556-9907
Mercy Primary Care Center
(Clinic is off Shoemaker)
5555 Conner Avenue, Suite 2691
Detroit, MI. 48213
MTWF 8:30- 5:00PM & Th 8:30-8:00PM
---
For free mammogram and pelvic exams call toll free number Breast& Cervical Cancer Control Program (BCCCP) 1-888-242-2702.
---
The State Children's Health Insurance Program (SCHIP) is called MIChild in Michigan. It is an income eligible health care program for children under the age of 19. MIChild provides health exams, dental, care hearing, and vision coverage. The total cost is $10.00 per family every month. There will be no additional costs to those families that qualify. To contact MIChild health care program call 1-888 -988-6300.
---
Know your blood cholesterol levels:
Cholesterol is a fatlike substance produced by your liver. The body needs cholesterol, but excess cholesterol can form plaque on the inner wall of your arteries, making it harder for your heart to circulate blood to your major organs. Over time, plaque can break open and cause blood clots to form. If a clot blocks a blood vessel to the brain, it can cause a stroke and if it block a vessel leading to the heart, it can cause a heart attack.
Among African Americans age 20 and older, more than40% of men and nearly 47% of women have total blood cholesterol levels of 200 or greater. Are you one of them? Get a simple blood test to find out if your blood cholesterol level is within normal limits.
Talk to your doctor or your parish nurse about managing high blood cholesterol. Eating a healthy diet and exercising more are excellent ways to lowering your cholesterol. If your cholesterol stays high you may need to take medication to help lower your cholesterol
(American Heart Association 2007) Power To End Stroke campaign.
See chart below for cholesterol numbers:
Cholesterol level (mg/dl)

Desirable

(Low risk)

Borderline

(High Risk

High Risk

Total Cholesterol

Less than 200

200 to 239

240 or higher

LDL ('bad") cholesterol

Less than 130

130 to 159

160 or higher

HDL ("good") cholesterol

40 or higher for men; 50 or higher for women

Less than 40 for men; less than 50 for women

Less than 40 for men; less than 50 for women
---
Lead is describes as a neurotoxin metallic element that can be absorbed by the body, through the lungs and stomach. Lead poisoning can cause neurological damage to both children and adults. Lead ingested by children; mostly come from old window seals, although paint with lead in it has been banned, since 1977. Children that lived in old homes are still at risk for lead poison. These children will develop lead poison after repeated exposures to substances containing small amount of lead, such as paint chips, dust, soil or eating from lead-glazed dishes.
A large number of people believe, that lead poisoning affects only the urban poor; whereas exposure risk is higher in deteriorating inner-city neighborhoods, lead poisoning occurs in all social and economic groups. Middle-class children can be exposed to lead dust during renovations of older homes. Children age 3 and under are at higher risk, because they crawls on the floor and will put everything small into their mouths; consequently, their small bodies absorb and accumulate toxic lead amount more rapid than adult. In addition there has been a growing concern about the amount of lead being found in children toys. According to Reuter, (2007), Giant U.S. toy company Mattel Inc.had a second major recall on Chinese made toys containing lead paint in one month.
Healthy nutrition choices for children that has been expose to lead poisoning
To capitalize on the effectiveness of excellent nutritional behavior in helping decrease lead absorption, the following principles should be applied:
· Plenty calcium should be included in children meal plan; foods that are rich in calcium are; milk, yogurt, cheese, turnip greens, spinach, sardines, salmon, tofu and peanuts.
· Foods that are rich in iron include: lean meat, skinless chicken, turkey, oatmeal, lentils, raisins, wheat germ and dates
· Foods that are rich in vitamin C include: kiwi fruit, oranges, grapefruit, tomatoes, bell peppers, fruit juice, strawberries and broccoli
· Foods that are rich in zinc are also a good nutrition choice, these foods include: beef, oyster, clams, cashews and sunflower seeds.
· Fatty food allow the body to absorb the lead faster, therefore these foods should be avoided: fast foods, bacon, meats that has not been trimmed of fat, chicken skins, potatoes chips, donuts and butter.
· Finally, children whose stomach is empty tend to absorb more lead than children who eat regularly throughout the day. Children should eat between 4 and 6 times a day, with an emphasis on the healthy food listed above.
---
SUBSTANCE ABUSE TREATMENT
Get Back Up, Inc.
When Life Knocks You Down, Get Back Up!
Dr. Billy Taylor
12305 Dexter Ave.
Detroit, MI 48206
- Licensed, residential & outpatient treatment center located on Detroit's Westside. Call today for information 313-397-1306 ext. 610 or call the Health Department for pre-screening eligibility at 800-467-2452.
13254 Thompson Ave. Highland Park, MI 48203. 313-867-6989 (Church) 313-867-3878 (Fax)